Elizabeth Pillsbury Society

The Elizabeth Pillsbury Society for Planned Giving welcomes all members who include the 640 Heritage Preservation Society in their planned giving. We invite you to join us in preserving the house that women built for now and generations to come.
The 640 Heritage Preservation Foundation is most grateful to our Elizabeth Pillsbury Society members for their philanthropic vision and generous support.  If you are interested in finding out more about how to include the Foundation in your estate plan, please contact our office or Helene Ettelson, Chair, Elizabeth Pillsbury Society. You may also print out our EPS Donor Intention Form

Drue Anne Ashford
Judith Branch
Courtney S. Clarkson
Chong Cook
Evelyn R. David
Christine Dohrmann
Carol Duncan Ede
Dr. Cecile Julia Eggens
Helene Ettelson
Susan J. Gearey
Pria Graves
Margaret Handelman
Linda Hannawalt
Janet McLaughlin Higgins
Barbara Johnson
Mrs. Wayne Johnson III
Barbara Kimport
Peggy Mitchell
Suzanne Muntzing
Nancy G. Raznick
Susan D. Scannon
Patricia Bondesen Smith
Misty Tyree
Margrethe Ann Welch
Renate-Karin Wunsch
In Memoriam Contributors
Estate of Mary Louise Anderson
Estate of June Arney
Estate of Alice Ross Carey
Estate of Mildred Centanni
Estate of Ilse Gaede
Estate of Shirley Hucklin
Estate of Effiellen Jefferies
Estate of Donna G. Krupp
Estate of Elizabeth Lippett
Estate of Chrissie Martenstein
Estate of Jo Martinoni
Estate of Emilie Plake
Estate of Elizabeth O'Shaughnessy
Estate of Nancy Weston
Estate of Mary Yetter

Peggy Michell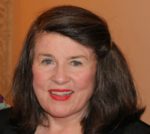 "I first joined the Club in 1985. For several years the fact that my work had long hours and its location hampered my ability to fully participate in Club activities. Since retirement, I have had the enormous pleasure of making far better use of the Club and it of me as I have co-chaired both the Landmark and Centennial Galas and joined the Board of the 640 Heritage Preservation Board. The Club has truly become a second home for me. When my husband and I decided to redo our wills, the natural thing for me was to add the 640 HPF as a beneficiary of my will. I even plan to add to the gift in the near future, as I am grateful for the experiences I have had and hope that the Club is around for generations to come for its members."
Peggy Mitchell
Elizabeth Pillsbury Society Member
Linda Hannawalt

"Being a member of the Metropolitan Club has been the cornerstone of my social life since moving to San Francisco.
Joining the Elizabeth Pillsbury Society for Planned Giving is a natural thing for me. Our Club, our traditions, the many fine women I have met at the Club inspire me every day to continue to contribute to my community at the Metropolitan Club and my city, San Francisco."
Linda was a recent recipient of the Jefferson Award which is a prestigious national recognition system honoring community and public volunteerism in America. Congratulations, Linda!
Linda Hannawalt
Elizabeth Pillsbury Society Member
Pria Graves
Our Club building is a comfortable and lovely architectural gem, but just as important, it also serves as a link to the past, reminding us that women did not always have the freedom to develop their bodies and minds much less to own and develop property. Without such tangible links, our culture quickly forgets the past. Stories need more than a dusty note in a shoebox to keep them alive. So it is important to keep both the building, and the organization within, healthy and robust far into the future.
As a member of the Long-Range Planning Committee in 2002-2003, I advocated for the creation of the 640 Foundation and I quickly opted to support its goals through my estate plans. I would describe myself as a devout conservationist but to me, this philosophy applies to both the natural AND the built environment. My commitment to EPS reflects this philosophy.
Pria Graves
Elizabeth Pillsbury Society Member
Ann Welch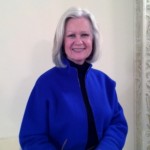 During my long-term involvement with the House Committee, serving as Chair for several years in two different decades, I became acutely aware of the permanent need for the major funding required to keep our "House that Women Built" in good repair. Each year poses requirements for replacement, renovation, and refreshment in order to ensure the safety and welfare of our members and to provide a beautiful atmosphere in which to experience our activities.
I have always been able to contribute, on a yearly basis, what I would like to contribute. And when I finally realized that I could list the 640 Heritage Preservation Foundation in my will, it turned out to be a simple thing to do and was easily accomplished. Now I'm just hoping that there is enough left over when I'm gone to actually do some good!
Ann Welch
Elizabeth Pillsbury Society Member
Chong Cook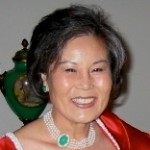 I have always been in support of women's issues. That is what first brought me to the Metropolitan Club. It is an institution created by women for women.
By including the Metropolitan Club in my estate plan, I hope to aid in the Club's future, so that women can continue to have a place to support one another in this male-dominated society. I know that with enough support we, as a Club, will be able to stand out amongst our male counterparts.
Chong Cook
Elizabeth Pillsbury Society Member
Mary Louise Anderson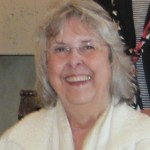 The Metropolitan Club has been important to me for a number of reasons: the friends I've made, the beautiful pool, the dining facilities, the library, and also the wonderful staff and the lovely facilities. It truly feels like a home away from home to me.
As I considered my will and trust, I decided that a bequest to the Foundation would be an important way for me to give back to the Club and to help ensure that the Club will always be available to women who are interested in the wonderful opportunities offered by the Club. I hope my contribution will help ensure the long term success of the Metropolitan Club.
I am pleased and proud to be a member of the Elizabeth Pillsbury Society and am always so happy to see new members listed. The Elizabeth Pillsbury Society is an important part of the Club and Foundation.
Mary Louise Anderson
Elizabeth Pillsbury Society Member
Nancy Raznick 
When I walk through the doors of the Metropolitan Club I always have a welcoming feeling. I'm proud to be a member of the Elizabeth Pillsbury Society for Planned Giving. I have included the Club in my estate plan because I so enjoy being a part of this Club. I would love you to join me in this endeavor of giving to a place that makes us feel so welcome.
Nancy Raznick
Elizabeth Pillsbury Society Member