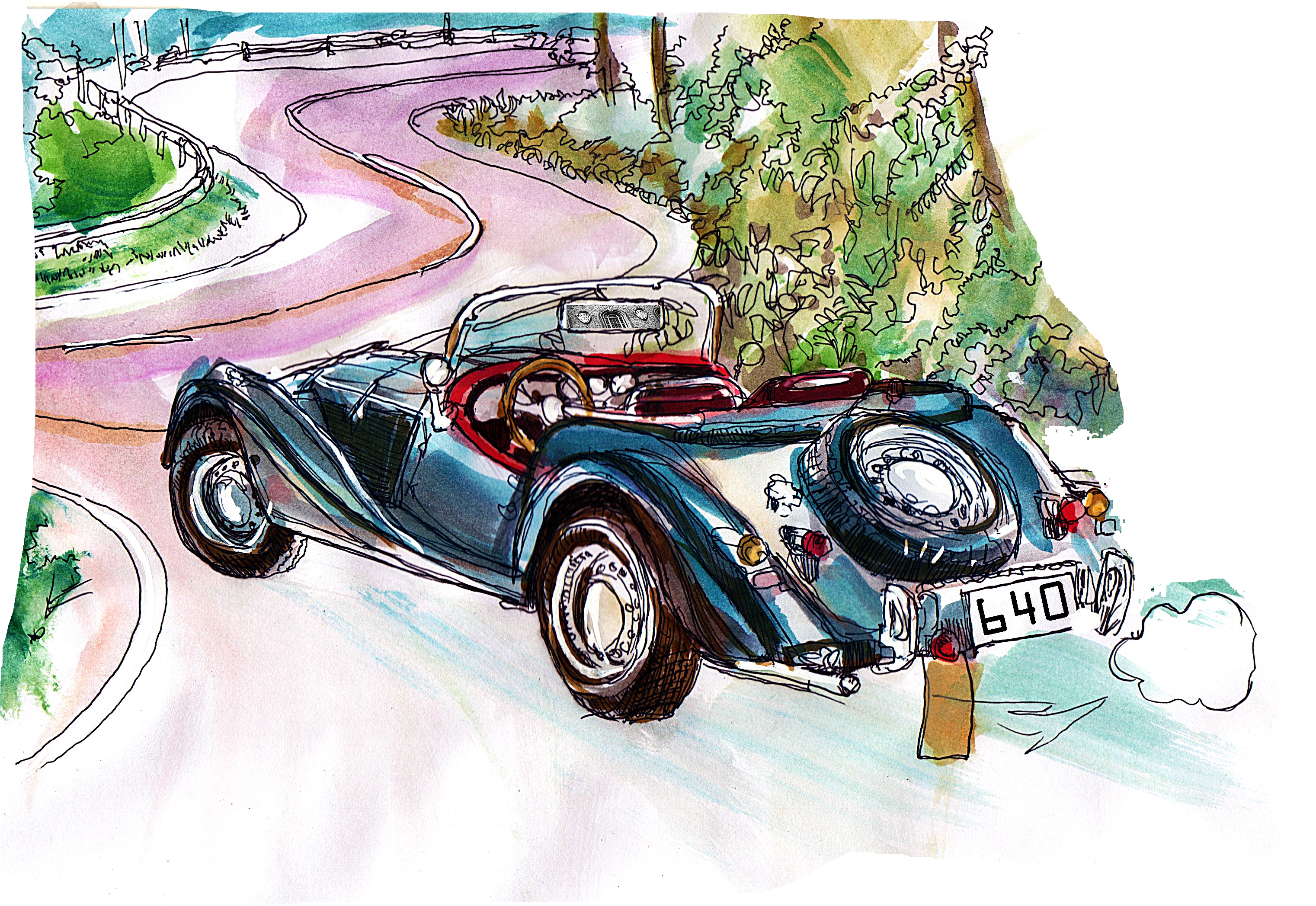 History can be fun. When you are a member of an organization that has been around for over a century, much can be learned from the past and it can be entertaining. In keeping with one of the Foundation's missions to preserve and celebrate the history of the women's club movement, I would like to share some interesting facts that Kathleen (Katy) Kalbfeisch wrote about in February 2004. The Foundation will be highlighting other moments of Women's Athletic Club heritage pulled from the archives from time to time. Keep an eye out for them!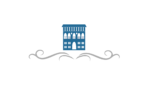 In Our Rear View Mirror, History is "Fun"
This is our first installment of the "History is fun" series". It is from Katy Kalbfeisch's February 2004 Club Bulletin article, "In Our Rear View Mirror".
In the 1930s, what were our forebears doing? Katy wrote, "Clogging lessons were offered as a reducing exercise that keeps one young and agile. Tennis matches were ongoing vs. the Beresford, Burlingame, and Menlo Country Clubs. The water polo season was announced. Members could learn the American Crawl in swim lessons (six for $5.00)."
So today, we may not be clogging or have a water polo season; however, we still exercise to keep "young and agile" and the pool is used on a regular basis with the swimmers doing more than the American Crawl. Just ask the ladies who take Aqua Fit!
In Our Rear View Mirror, Hosiery dispensing machine in the Locker Room!!
This is the second installment of the "History is fun" series". It is from Katy Kalbfeisch's March 2004 Club Bulletin article, "In Our Rear View Mirror".
She wrote about what was happening in the Club in the 1950s. "The Club was known as the Woman's Athletic Club and was a member of the Amateur Athletic Union. There was a hosiery dispensing machine in the Locker Room-$1.00 a pair, all sizes, two color selections. The Conditioning Salon was to be open until 9:00 on Tuesday and Friday nights for "Career Girls". The cost of a shampoo, set and cream rinse in the Beauty Salon was $3.00, a haircut was 75 cents."
We now have a spa that provides similar services. We would probably have a hosiery dispensing machine if we still wore stockings!
In Our Rear View Mirror—Bar closed!!!
This is the third installment of the "History is Fun series."
Here are a few things that were happening in the 1960s.
• A Las Vegas party was scheduled as a benefit for remodeling the Club's kitchen.
• Life memberships were $2,500.
• Dining hours were extended to 8:30 p.m. to allow for a leisurely cocktail hour.
• The bar was closed on Election Day. (Remember that?)
Today, the bar is still a popular place. There are special drinks and the last Tuesday of the month is popular with Meet and Mingle. Check it out!!
In Our Rear View Mirror—Holiday Traditions!!!
This is the fourth installment in our "History is Fun Series."
Now that Thanksgiving and the Holiday season are upon us, you might ask yourself, is the Metropolitan Club celebrating these events differently than we did in the past? For the most part, they are being celebrated about the same. There have been tweaks along the way with some minor differences.
The earliest notation is in the 1920 Bulletin. Thanksgiving, Chrismas, and New Year's Day dinners were served on the actual day from 6:00‒8:00 p.m. and the cost was $2.00. Also, a Christmas luncheon was held earlier in the month and it cost $1.50.
Things continued on for decades in this format. In 1964, some events were added. A Holiday Fashion Show was held by Saks Fifth Avenue featuring "clothes for wear at home." There was also a Christmas swim dinner. I am sure it was not held in the pool area.
So enjoy this upcoming holiday season to the fullest with family and friends. The Metropolitan Club continues on with its traditions both new and old!
In Our Rear View Mirror—New Year's Resolutions
This fifth installment in our "History is Fun Series" was crafted by Elaine Lugo.
Now that the holidays are behind us, it's time to hit the "refresh" button. As we sign up for activities and renew our work out routines we can take inspiration from the club ladies of yesterday:
From the January 1928 Bulletin:
"My New Year's Resolution
Is to improve my constitution
And make the extra fat pounds roll away.
And I've this determination
That after this vacation
I'll do my daily dozen every day."
Take inspiration from the Jazz Age!
In January 1920 the following 3 lectures were offered:
"Bolshevism and Americanism"
"The Reconstruction of Physical training according to Principles of
Ancient Greek Development"
"Current Events"
Something for everybody!
In Our Rear View Mirror—February Frenzy!!!
This is the sixth installment in our "History is Fun Series" crafted by Elaine Lugo.
From the February 1917 Bulletin, we find a frenzy of athletic activity:
The Athletic Committee announced lessons in fencing, dancing, hockey, and volleyball.
Private golf and tennis lessons were also available by appointment.
And after all that exertion, one could freshen up in the Hairdressing Department with a Permutit System "purifying water treatment" for a facial or hair treatment.
Hot oil manicures were offered as the perfect remedy for post-volleyball fingernails!
And, then as today, Junior and Juvenile Members were welcomed for afternoon tea. What better time to unwind after school or spend special time with mother, grandmother or school chums!
In Our Rear View Mirror—Visions of a Club
This is the seventh installment in our "History is Fun Series" crafted by Elaine Lugo.
As we look forward to celebrating Easter traditions with our families at our Club, let's cast a backward glance:
Expansion
On April 15th, 1920 the Metropolitan Club members were all urged to subscribe to the newly issued 6.5% bonds to expand the Club to include a new tennis court, main dining room, larger pool and most importantly, 50 new overnight rooms.
Communication
In 1922, all members were reminded to use the pegging board: "No members will be paged or receive messages if they have not "pegged in" upon arrival at the Club.
Etiquette
1920—There was a $1.00 fine for anyone "caught shampooing in the shower bath", no "babes in arms" were allowed in the "club departments" and boys under 8 were only allowed to lunch on Saturdays and Sundays.
In Our Rear View Mirror—Pep and morale
This is the eighth installment in our "History is Fun Series" crafted by Elaine Lugo.
In the spring of 1942, Metropolitan Club ladies were fully engaged in the war effort.
In June they attended a lecture on War Gases, presented by the chair of Civil Defense, to learn about the medical aspects of chemical warfare.
The Red Cross offered Club classes including nutrition, air raid precaution classes, and home nursing.
But our dynamic ladies also found time to enroll in Friday Arthur Murray rhumba and tango classes for "pep and morale".
And La Lengua Castillana classes were popular, followed by 'Spanish only' lunches. Then as now, beginners and advanced
speakers were welcome!
In Our Rear View Mirror—Bliss & Faville, San Franciso Architects
This is our ninth installment. 
The Marines' Memorial Club is located at 609 Sutter Street in San Francisco's Union Square neighborhood and was designed by the firm of Bliss & Faville.
The 12-story Beaux-Arts-style building was built in 1926 as the Western Women's Club. San Francisco architects Walter Danforth Bliss and
William Baker Faville's consistently high-quality designs were important contributors to raising the architectural standards in the Bay Area. Both men were schooled in the Beaux Arts tradition and their firm was one of the most important architectural firms in San Francisco due to the consistent quality of their designs and their cumulative contribution to the character of downtown San Francisco.
Bliss and Faville also designed the elegant Metropolitan Club at 640 Sutter Street.
In 1947, the U.S. Marines purchased the building from the Western Women's Club and opened it as a private club for veterans of the Marines. Today, membership at the Marines' Memorial Club is open to all US servicemen and servicewomen.
Check out this Bliss & Faville (and San Francisco) gem!