An Interview with Delia Ehrlich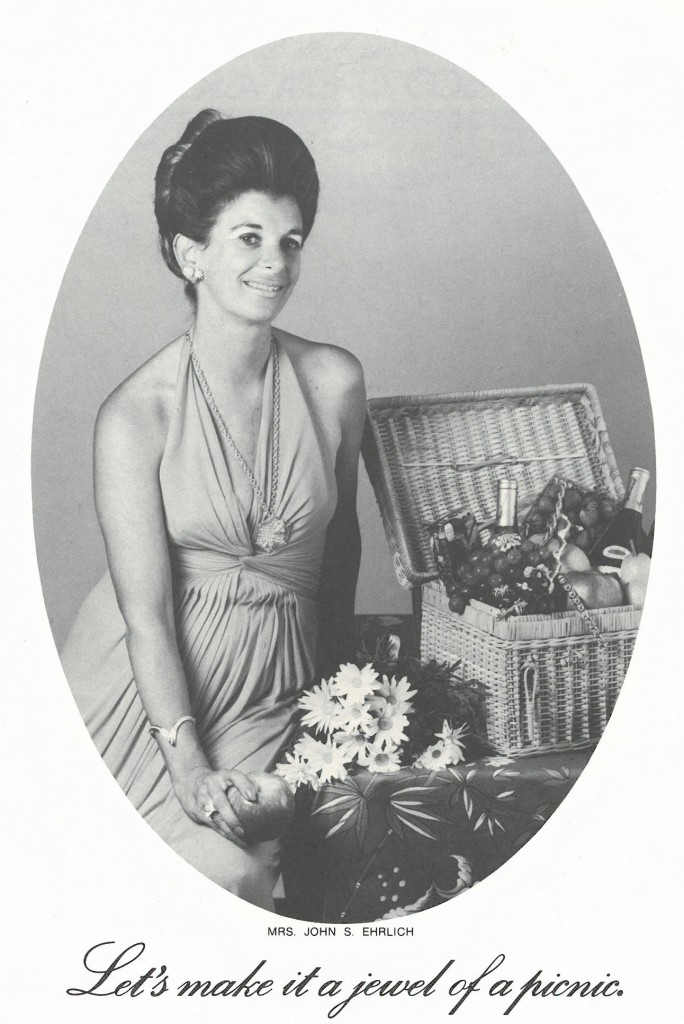 By Carol Ann Rogers
An adult member of the Metropolitan Club since 1960, Delia Ehrlich enjoys a multi-generation relationship with both the Club and the city of San Francisco. Her grandmother, Mrs. Mortimer Fleishhacker, was the 57th woman to sign the Woman's Athletic Club Member Registry when the Club doors opened in January 1917, and her mother, Janet was also a member. Delia herself was a junior member and swam with Hamlin School classmates in the Club pool. She also recalls participating in aquacade performances during those years. "I thought the Club was wonderful and elegant, with its beautiful pool."
Delia is named after her great-grandmother who traveled across the Isthmus of Panama on a donkey at the age of 18 with her new husband, Aaron Fleishhacker, who had come to San Francisco during the gold rush. "She was an amazing woman," Delia says. "The trip must have been God awful, but all she did was talk about how beautiful the flowers were. Then she had all these children and was living in the Gold Country."
The Fleishhacker family became deeply involved in civic activities, supporting the symphony, opera and the arts, a tradition that continues today. "My mother would get up and be ready to go out the door every day at 8:30 AM. She would go out and work in the community. At dinner my parents would share what they had done. . . So we learned to do that too." Describing her own activities, Delia explains, "What I do is try to get money for nonprofits, especially the arts."
Delia's parents met while trying out for a play at Temple Emmanuel. Her mother had been a student at Hamlin School when it first moved to Stanwood Hall on Broadway, but then studied for 3-4 years in Europe becoming fluent in French and Italian. Not knowing a lot of young people when she returned to San Francisco, she was advised by a friend that the temple might be a good place to meet young men. Delia's father had just turned 22 years old when he married, much against his family's wishes, but the result was a long and very wonderful partnership. Their first home was above the Stockton Street tunnel, across from what is now the Ritz Carlton Hotel. They moved to 2416 Broadway, a house owned by the Fleishhacker family, and then built their home at Pacific and Pierce where they moved when Delia was about eight years old.
The oldest of three children, with two younger brothers, Delia remembers idyllic summers at her grandparents' home in Woodside. "We were told to go out and amuse ourselves – 'be back in time for lunch, be back in time for dinner, don't bother us and don't get in trouble.' So we made up and performed plays."
Looking back, Delia comments, "I think I've had a really good life. I treasure the opportunities that I have had, the people who have been there for me, and I for them. And I've had the opportunity to do and discover new and different things."
Delia's father died the same year that she and her husband divorced. "I had to go to work." So she started with Macy's and worked her way up. She created and headed its Personal Shopping Service, ran its Community Relations Department and helped establish Macy's Passport program. These allowed her to combine a career with the commitment to community service she acquired from her parents.
"Everything hasn't been easy. But sometimes the bad things that happen teach you in ways that the good things cannot." Delia lost two children; her first child died from Tay-Sachs disease while she was expecting her second. "That was the most terrible thing that ever happened to me."
"I cried, but then I said, 'Tomorrow the sun comes up just the same.' Life is going to go on. You might as well go with it. You can't wait for something to come along. You have to say, 'it's going to be OK.' I had to learn that. It's made me what I am today."