Fashion Show, March 2015
The recent Armani Collezioni launch party and fashion show luncheon at Saks Fifth Avenue were part of the 2015 events commemorating the 640 Heritage Preservation Foundation Centennial landmark. 640 represents the number of the address once known as the Women's Athletic Club "The House That Women built". Today it is called the Metropolitan Club and retains its historic place on Sutter Street just a block from the Olympic Club. Members and Co-Chairs Denise Decker and Cathy Goodman organized the shopping soirées. Proceeds will help preserve the architecture and history associated with this San Francisco monument, for the changing landscape of women's roles in the first quarter of the century.
The finale fashion show kicked off with a champagne reception, followed by lunch and a runway show. Some of the ladies who lunched included Lori Shigekane, Daru Kawalkowski, Marilyn Cabak, PJ Handeland, Lisa Harris and Claire Kostic. Robert Arnold Kraft and Ryan Williams of Saks Fifth Avenue were also in attendance.
-Moanalani Jeffrey
The Heritage Fair, October 2014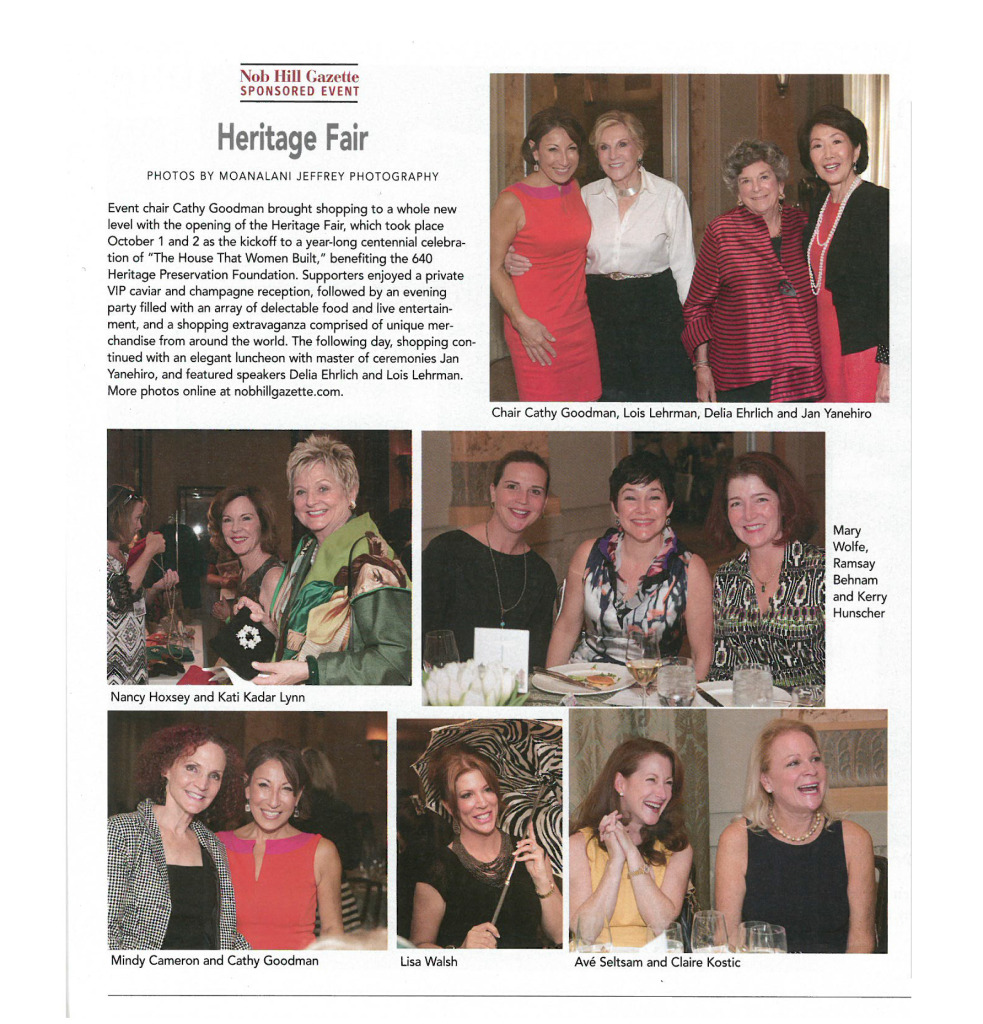 "Making 100 Look Good" The Metropolitan Club looks back—and ahead
by Val Reilly
Fall Fashion Show, September 2013