Herma Hill Kay, Advocate for Women in Law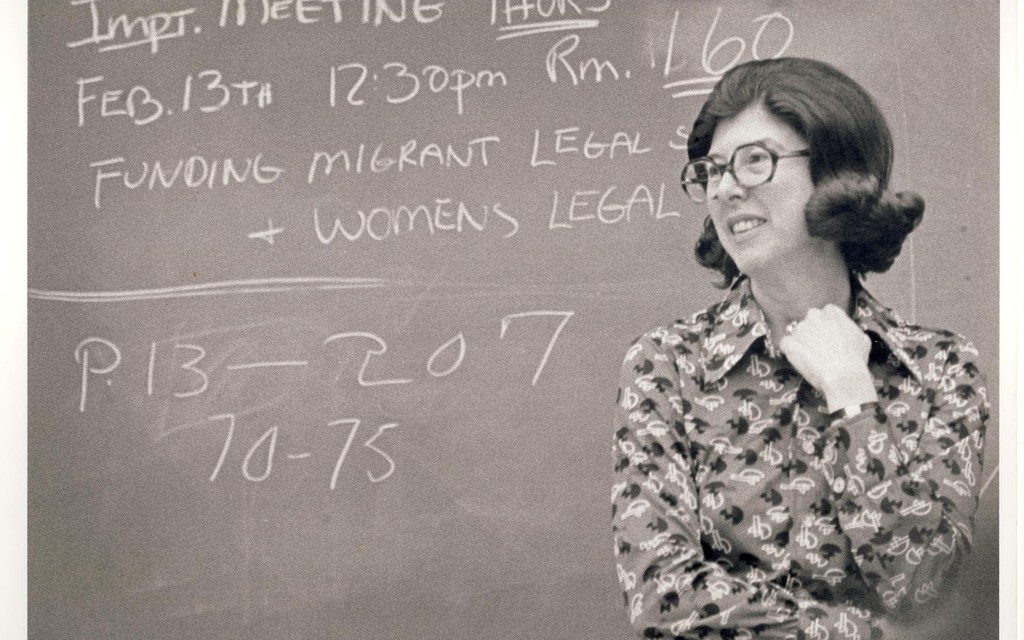 When Herma Kay died this past June, then UC Berkeley Law School Interim Dean, Melissa Murray, called her "the stuff of legends." Kay was widely recognized as one of the most influential female lawyers in the country as well as a distinguished teacher, mentor, advocate, and writer. She was also a 35-year member of the Metropolitan Club founded in 1915 as the first woman's athletic club west of the Mississippi, joining in 1982, sponsored by the late Joan Bard and Judge Isabella Grant.
"When I was considering membership in the Metropolitan Club, knowing that Herma Kay was also a member was the single most important reason that I joined. She was fabled among women in law, especially for my generation of female lawyers," commented Kathleen Meagher, a retired attorney and Metropolitan Club member since 1999.
Kay, a South Carolina native, graduated from Southern Methodist University in 1956 and received her JD from the University of Chicago in 1959. She joined the faculty at Boalt Hall (now the University of California, Berkeley, School of Law) in 1960 where she remained for 57 years. She was only the second woman hired on the law faculty and later served as its first female dean from 1992 to 2000.
When Kay was appointed dean, she commented, "How to make trouble without being a troublemaker – that describes my style. I think that if you are going to help build an institution, you have to be careful not to destroy it in the process." According to the New York Times, at the time of Kay's appointment, there were only 13 women who had been professors in accredited law schools in the U.S.
During Kay's time at Berkeley Law, the number of women on the faculty grew significantly and women became more than 50 percent of the student body. Recognition for Kay's talents, values and accomplishments came from many places. "She literally transformed the legal landscape of American family life," wrote Brian Leiter, professor at the University of Chicago Law School. "In the late 1960s and 1970s, as a revolution in substantive sex equality was sweeping California, Herma was at its center."
Kay's long-time friend, Associate Justice Ruth Bader Ginsburg said of her, "Herma has a quality that cannot be conveyed in words. There is a certain chemistry involved when one meets her – something that magically makes you want to be on her side." In 1974, Kay co-authored a casebook on sex discrimination with Ginsburg and helped establish the legal study of gender-based discrimination.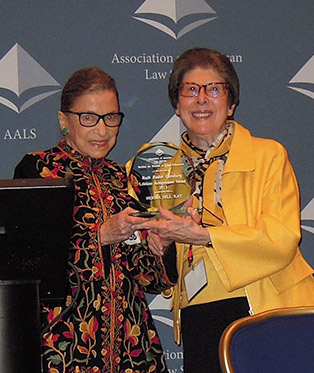 "It's almost inconceivable to think of our law school without Herma," UC Berkeley Professor Robert Merges said. "She filled every role we aspire to—mentor, teacher, scholar, leader—and did so not just well, but to the utmost. And in almost every role she was the first woman to dare to do it … and she did it all with grace, humor, tact, and steady, quiet strength."
An only child, Kay's mother, a schoolteacher, was not enthusiastic about her early expressed interest in the law. According to a tribute in BerkeleyLaw, Kay's mother told her: "No, you won't go to law school. Girls can't make a living as lawyers." Kay's pioneering and adventurous spirit extended beyond the law. She had her pilot's license, loved gardening, drove a yellow jaguar and was an avid swimmer. She continued teaching until 2016. She was married to Dr. Carroll Brodsky who died in 2014, and she had three sons, four grandchildren, and two step-granddaughters.
At the time of her death, Kay was working on a book about early women law professors based on 25 years of research she had done to document the careers and lives of 14 women who held tenured teaching positions at ABA-accredited law schools before her.
"It is very difficult to think about our law school without Herma in it," UC Berkeley Professor Emerita Eleanor Swift said. "Her teaching and mentoring influenced generations of lawyers to set high goals for themselves, to work very hard, and to love the law. Herma was a model for these values. She will be greatly missed."