The Oral History Project (Posthumous): Jo Martinoni
The following information is based on a recent conversation with Jo Martinoni's long-time friend and pastor, the Rev. John Hurley, who served at Old St. Mary's Church from 1991-1997, and Jo-Ann Rose, Metropolitan Club member, and friend of Jo's.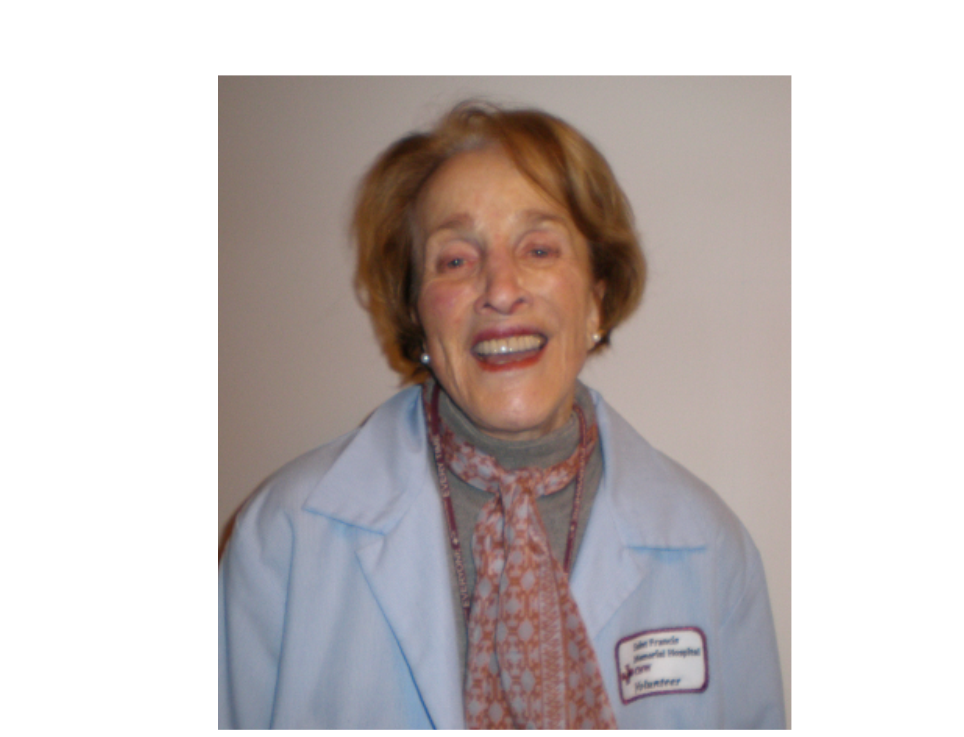 "Jo loved being in the City," remarked Father Hurley. "She was a San Franciscan in every sense of the word." Contrary to what most of her acquaintances thought, however, Jo was born in Switzerland, in an Italian canton, on September 26, 1920, to Battista Martinoni and Maria Russi. She and her sister Margaret, along with their parents, immigrated to California when she was a young girl. According to Father Hurley, she never returned to Switzerland, and rarely, if ever, traveled even in the U.S., except to Carmel. She and Margaret were close to the cloistered Carmelite Order of Nuns there whom they visited frequently.
Father Hurley introduced himself to Jo for the first time following an early Sunday mass at Old St. Mary's. For several weeks he had noticed a woman who was always dressed in a dark trench coat and sneakers, and who sat off to the side by herself. "In a certain sense, Jo always wanted anonymity.
She never wanted to be the focus of attention herself." Despite this, Jo was pleased that Father Hurley noticed her. "We were joined at the hip after that and became the best of friends," he explained. He later learned that her attire was due to her regular routine of walking to the Metropolitan Club every Sunday after mass for a swim. Jo joined the Metropolitan Club in 1987. "She loved the Club," recalled Father Hurley. "She loved being able to invite friends, usually to lunch, with no squabbling about who would pay the bill. She wanted to be in control." Jo-Ann agreed, "It was a comfortable setting for her. She much preferred entertaining men and used the Club to do that."
Jo's sponsors were Laura Higbie, Carol Buchanan, and Margaret McCaul. The sponsor letters described her as "energetic, congenial, charming, an avid swimmer, interested in the world around her and a fine human being." At the time, she was an Executive Secretary for Marsh & McLennan insurance brokers. Later, she worked for Wells Fargo Bank.
She was also a regular volunteer at St. Francis Hospital. She first worked at the Front Desk but was later moved to the AIDS patient floor. "She loved it," remembered Father Hurley. "She loved feeling needed and got to know all of the patients by name." Volunteering was like a second career after she retired.
Jo did not talk about her philanthropy, but she quietly and generously supported many organizations. "She loved opera and the arts, and supported some progressive political causes and women's rights groups," noted Father Hurley. Old St. Mary's was the beneficiary of her generosity as well. Father Hurley remembered with a smile one occasion when he asked to have a meeting with her and suggested dinner at the Club. "That's fine, dear," Jo replied. "Should I bring my checkbook?"