The 7th Annual Alice Ross Carey Memorial Lecture is Returning in Fall 2020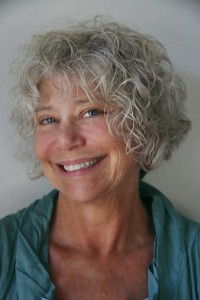 In July 2013, the City of San Francisco lost an important historic preservation advocate. The 640 Heritage Preservation Foundation lost one of its three founding members and a past president who played a critical role in the seismic and life-safety renovations at 640 Sutter Street.
The Alice Ross Carey Memorial Lecture is held every fall in recognition of Carey's work as a highly accomplished and acclaimed preservationist. Anthea Hartig, now Elizabeth MacMillan Director of the Smithsonian's National Museum of American History, delivered the first lecture about Carey and noted that she taught us about the "complicated web that remains to this day of compliance, restraint, magic, deftness—all that is preservation architectural practice." Her company, Carey & Co., known for "high-quality design services for the restoration, rehabilitation, and adaptive use of civic and commercial structures. The firm's integrity, unwavering commitment to quality and leadership in the preservation community, has led to a growing national reputation." As a founding board member, Carey gave the 640 Foundation countless hours of service and advice about preserving 640 Sutter which continues to benefit our mission and work. The 640 Foundation also benefitted greatly from Hartig's service from 2009 to 2011 as a Board member.
Gee Gee Platt, 640 Board member and a consummate preservationist in her own right, will chair the sixth annual event.