Gladyne K. Mitchell:  "I give to things that I love."
In December, the 640 Foundation received a gift of $500,000 from one of its most generous supporters, Gladyne K. Mitchell. This contribution fulfilled Gladyne's aspiration, expressed at the time of her previous (2012) gift of $500,000, to donate a total of $1 million. This recent gift, like the earlier one, was restricted to paying down principal on the loan that financed the Club's important seismic and life safety preservation project completed in 2008. As a business woman, Gladyne is a strong advocate for paying off the loan as rapidly as possible, and she has been at the forefront of making that happen.
Gladyne's business acumen and philanthropy were inherited from her parents, Mitchel L. and Emma K. Mitchell. "My father was a self-made man," states Gladyne, "buying properties and building shopping centers on them." He favored corner lots, advising Gladyne, "If you own the corner, you have the key to the block." In talking about the importance of giving back to the community, he also shared with her that "all fingers naturally point to self, but you need to point them outward and think of other people."
Gladyne's maternal family can trace its roots back to Charlemagne. They came to America early and settled in Philadelphia where Gladyne's mother was brought up as a Quaker. She recalls that her mother loved serving on committees and being a leader. She was one of the founders of St. Anthony's Dining Room, an organization that Gladyne still supports. Both parents were involved with the Fine Arts Museums of San Francisco, and Gladyne continues that involvement as well. Together with her friend Carmen Castro Francheschi, Gladyne also established in 2013 the Neurohospitalist Distinguished Professorship at UCSF currently held by Dr. S. Andrew Josephson. Influenced by her experiences caring for her father following a stroke, Gladyne is deeply interested in protecting the brain and ensuring proper care of patients hospitalized with brain injuries.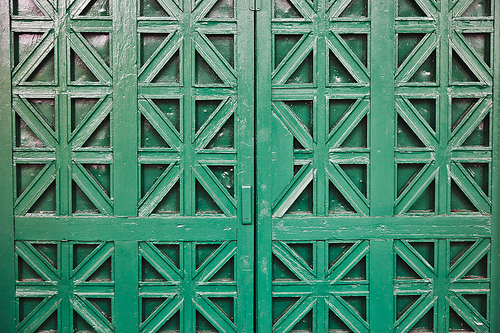 The Palace of Fine Arts is another landmark that has benefited from Gladyne's generosity. When the restoration of this magnificent building from the 1915 Panama Pacific International Exposition was undertaken by the Maybeck Foundation, in partnership with the City, and under the leadership of Donna Huggins, Gladyne noticed the magnificent exterior doors and asked, "Is anyone restoring those?" Learning that no one was, she offered to fund their entire restoration. "Doors are so important. They open to the heart and soul of a building," she notes, saying that the Palace of Fine Arts doors are magnificent and remind her of the doors that once graced such monuments as the Coliseum in Rome and the temples of ancient Greece.
The Panama Pacific International Exposition and the Metropolitan Club share not only a 100th birthday this year, but they both owe a great deal to a determined group of women. The Woman's Board of the PPIE and our own "House That Women Built" benefited from the vision, enthusiasm and hard work of some of the same women. According to the National Register Nomination for the Woman's Athletic Club (now the Metropolitan Club), eight of its founders were active on the PPIE's Woman's Board and others were stockholders of the Board.
In addition to the $500,000 loan principal pay down made possible by Gladyne's gift, the 640 Foundation in 2014 paid down an additional $215,000 in principal through its Annual Appeal and Heritage Fair revenues, for a total contribution of $715,000 from the Foundation to the Club in 2014.
"It is so important to get that loan paid off," Gladyne believes. When asked about her personal philanthropy, she explained, "I give to things that I love. One should give when alive, not wait until you die."